Alaska Cruise: Vancouver To Vancouver
on Silver Whisper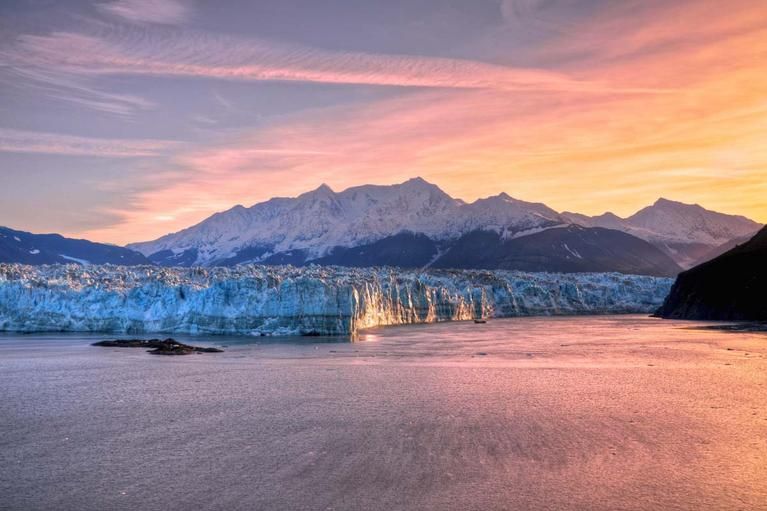 Alaska's bucket list must sees are manifold. And even better, they are all on this extended cruise! Sail through the famous Inside Passage, looking out for its unforgettable marine life – think pods of whales and dolphins to name just two. Listen to the crashing of ice calving into the sea as you get close to the Hubbard Glacier, while on land go looking for brown bears as big as bison, curious moose and the iconic American Eagle.

Silversea's small luxury ships are designed for those who delight in the thrill of discovery while indulging mind and body in the most lavish surroundings imaginable. All accommodations are spacious, ocean-view suites that include butler service, and most include private verandas. Silversea voyages and cruise expeditions sail to over 900 destinations on all seven continents, more than any other cruise line.
Our ships range in size from 50 to 304 suites to ensure each of our guests fi
...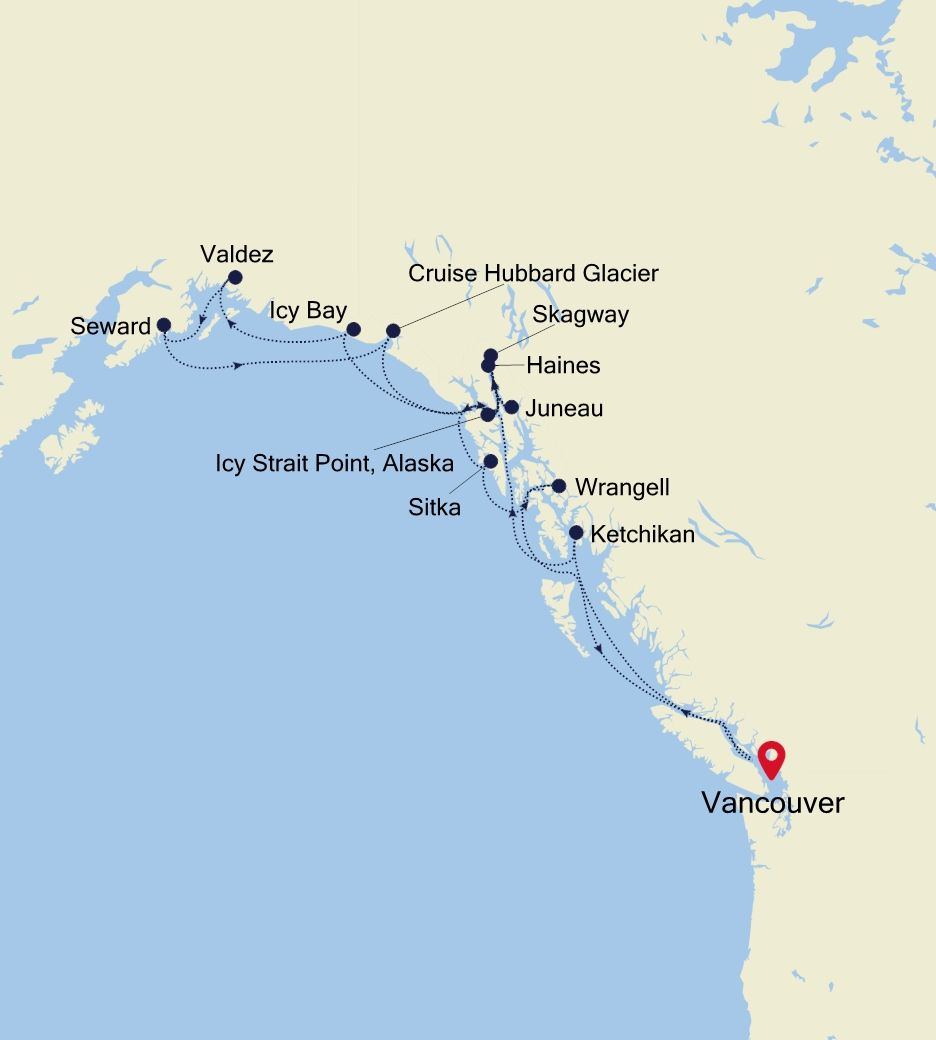 | Day | Destination | Arrive | Depart |
| --- | --- | --- | --- |
| 1 | Vancouver | | 6:00 pm |
| 2 | Cruise Inside Passage, U.S.A | | |
| 3 | Ketchikan, Alaska | 8:00 am | 4:30 pm |
| 4 | Icy Strait Point, Alaska | 11:00 am | 7:00 pm |
| 5 | Skagway, Alaska | 7:00 am | 6:00 pm |
| 6 | Icy Bay | 2:00 pm | 6:00 pm |
| 7 | Valdez, Alaska | 9:00 am | 6:00 pm |
| 8 | Seward (Anchorage), Ak | 7:00 am | |
| 8 | Seward (Anchorage), Ak | | 7:00 pm |
| 9 | Cruise Hubbard Glacier, U.S.A. | 2:00 pm | 6:00 pm |
| 10 | Juneau, Alaska | 10:00 am | 11:00 pm |
| 11 | Haines (Alaska) | 8:00 am | 5:00 pm |
| 12 | Sitka, Alaska | 9:00 am | 7:00 pm |
| 13 | Wrangell, Alaska | 7:00 am | 12:30 pm |
| 14 | Cruise Inside Passage, U.S.A | | |
| 15 | Vancouver | 7:00 am | |